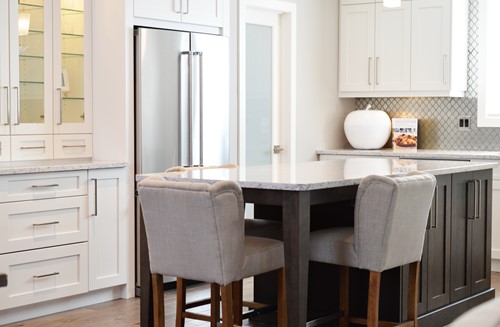 If you're planning to stay in your new home for many years, incorporating certain features into your home's design can make for a smooth transition. While you might not necessarily need these kinds of features immediately, you'll likely find they add convenience to your space. What can you do to make sure your home stays comfortable for you throughout the years? Consider the following ideas that can allow you to comfortably live in your home at any age.
Grab Bars
Installing grab bars is a good place to start. Grab bars offer support for sitting and standing, especially in bathroom spaces. Common locations for grab bars include on the walls of shower stalls, next to toilets and along hallways. Grab bars are readily available in modern designs and finishes that can seamlessly blend with the other fixtures in your bathroom. They can do double duty holding towels or clothes as well.
Extra Lighting
Introducing light fixtures in dim areas, on stairways and layering light sources is a great way to ensure your home functions well over time. Selecting LED fixtures over conventional ones ensures you won't have to worry about replacing bulbs in high or otherwise awkward locations. Introduce task lighting in the kitchen. This will add to the overall design of your kitchen while also providing a well-lit prep area for cooking and entertaining.
Cabinet Remodeling
Consider adding pull-out shelves or drawers to lower cabinets in the kitchen or bathroom. These allow for much easier access to stored items so you can avoid searching through dark cabinet corners for your favorite pan or baking dish. You may also consider pull-down shelving options for top cabinets that allow for easier access to items stored high out of reach.
Lever Switches and Handles
Switch out traditional light switches in favor of lever switches or dimmers. Their larger surface area makes them easier to use and adjust. Use lever-type door handles simplifies the action needed to open and close doors. Finally, consider updating cabinet door handles to D-shaped ones that are more comfortable to grab and open.